WHY READ THIS WHITEPAPER
You've no doubt read a number of reports on mobile usage behaviours, but to date they have largely focused on mobile as an 'out of home' opportunity. Our work with a number of leading Australian brands has shown that mobile usage within the home is a large and growing trend.
So we set out to answer a simple question: How are Australians using their mobile devices at home?
KEY TAKEOUTS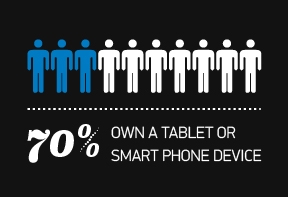 OWNERSHIP
A staggering 70% of Australians own either a smartphone or tablet device, and 32% own both. The usage statistics indicate that the majority of Australians are highly dependent on their mobile devices – they rarely leave these devices out of hand even in the home (they don't even go to the bathroom without it!)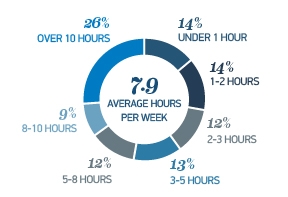 FREQUENCY
Over one third are accessing the internet via mobile 5 times or more per day. The average Australian spends more than an hour on mobile in the home each day. A quarter spends more than 10 hours each week accessing the internet via mobile in the home.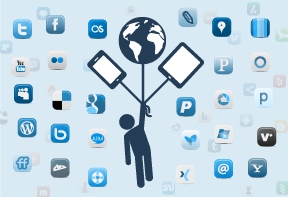 USAGE
Calls and text are no longer the primary usage for mobiles – think social media, email and the web. Furthermore, leisure activities far outweigh productivity, including games, video, and news.
PLEASE ENTER AN EMAIL ADDRESS WHERE YOU WISH
TO RECEIVE THE DOWNLOAD LINK.